A publication intended to highlight the importance and benefits of thanking people and of being thanked.  The publication would use envelopes as pages that would contain various thank you cards as well as pieces of information for the reader. 
An informative booklet inside the book was saddle stitched together.  A franking mark that doubles as a logo was also designed and stamped onto the booklets and the front cover envelope of the publication.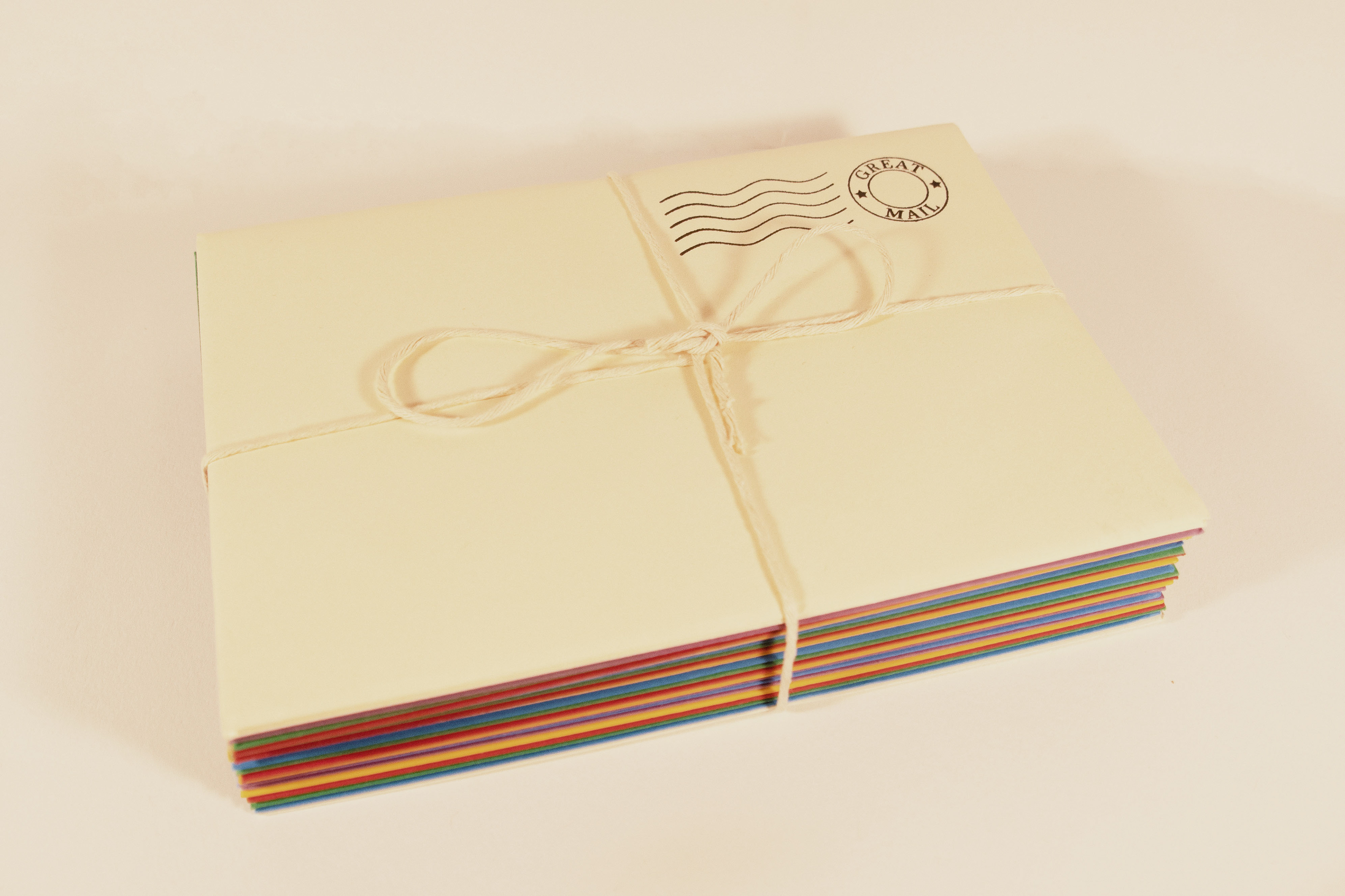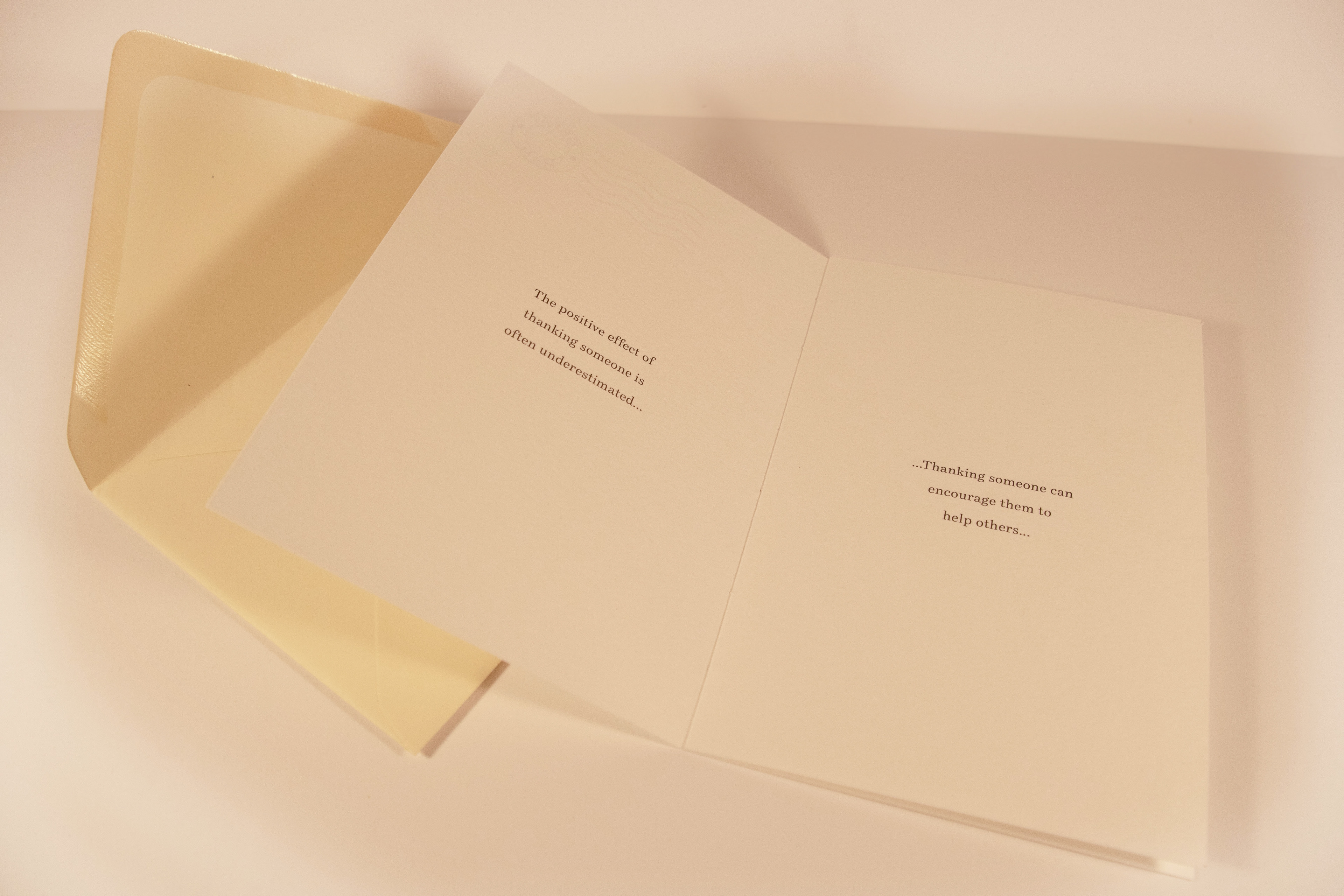 The thank you cards here are intended to thank people for things that are normally unappreciated or just expected of people, the idea being to let the reader imagine the feeling of being thanked for all the things that they do.